Location: Seoul, Korea
Program: International Competition / 2015
Client: City of Seoul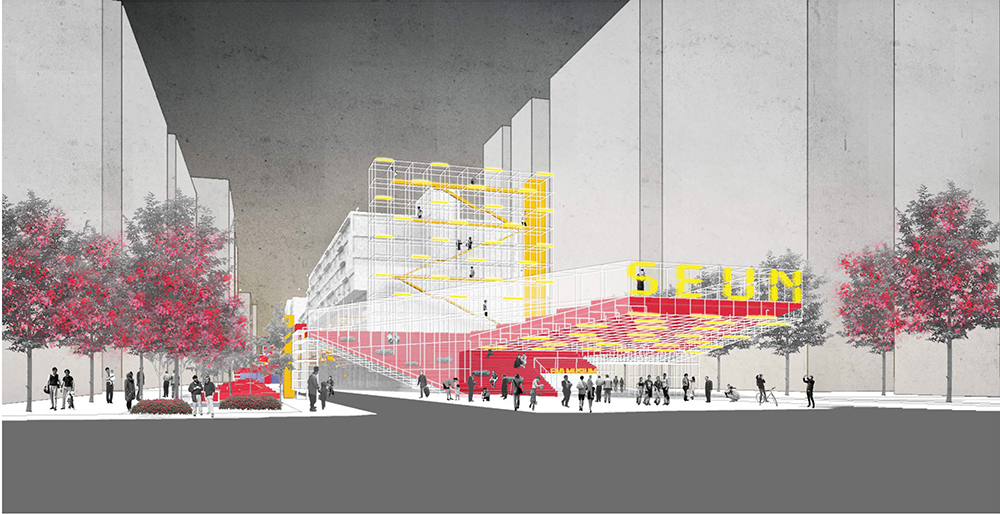 The Urban Thread
The URBAN THREAD proposes a strategy of future urban interventions that builds upon current strengths of the hard and soft infrastructures of the site to expand a synergetic platform for sustainable communities, content production and expanded education. The Seun Walkway is an opportunity not just to make a park for the public, but to build a sustainable future for the current residents, their economic livelihood, as well as building a technological, commercial, infrastructural platform for the city. Rather than phasing out the existing users and residents, we propose to consolidate the existing users' knowledge base, networks and workfl ow infrastructure of electronic, manufacturing, fabrication technologies to transition into the latest directions in new media, IT and social media. We propose the following strategies for a collaborative transition and transformation. Following are our objectives:
Activate local fabrication, recycling, manufacturing businesses through construction.
Activate programs that integrate old and new technologies.
Identify strategy for providing public vs private zones for the residents and the visitors.
Identify strategy to prevent complete gentrifi cation and commercialization.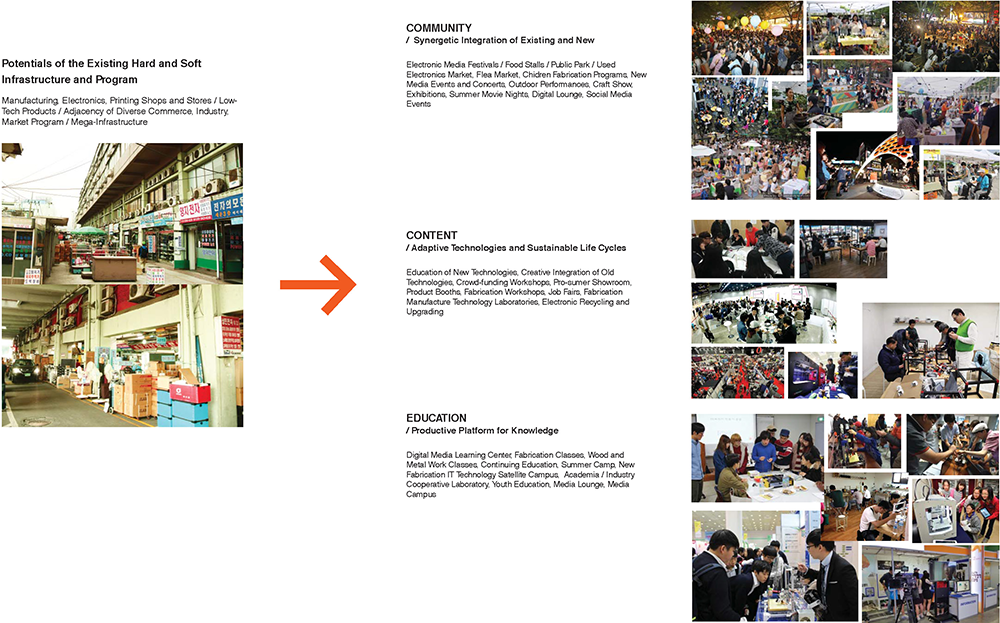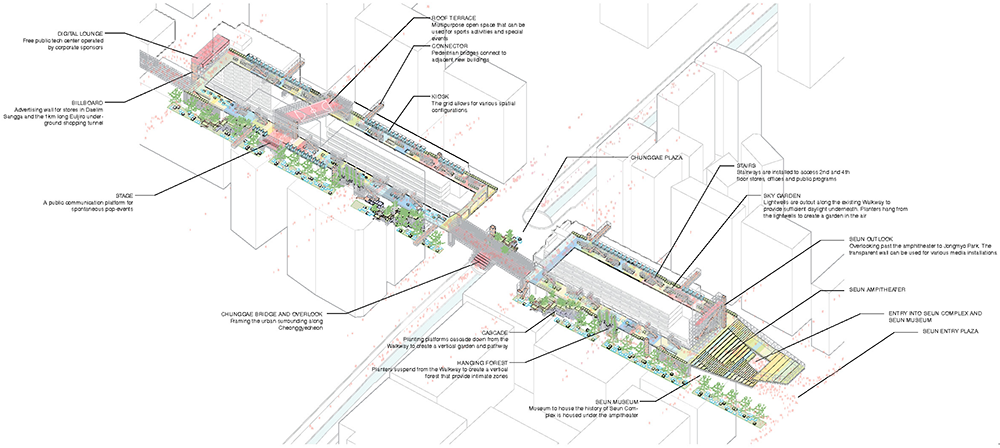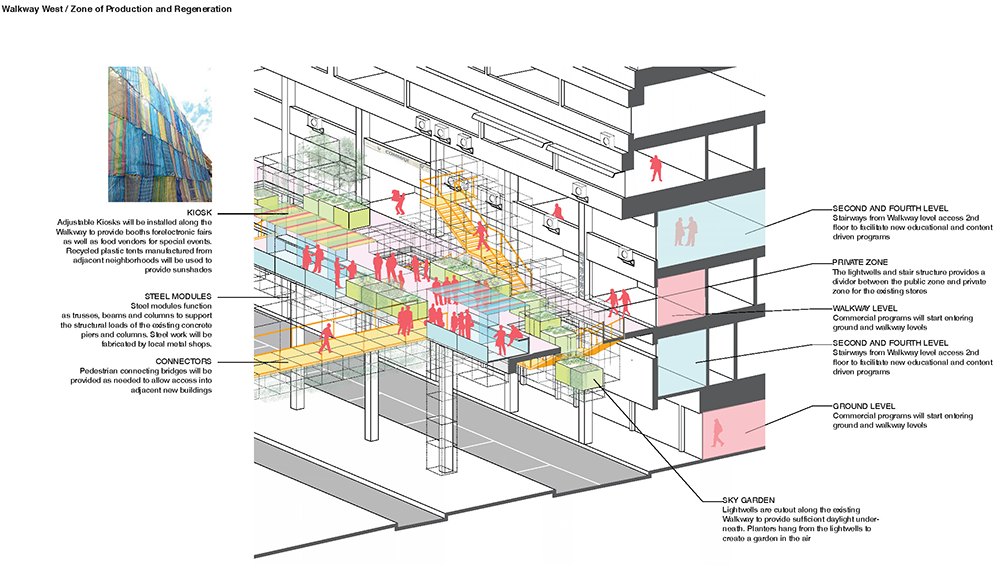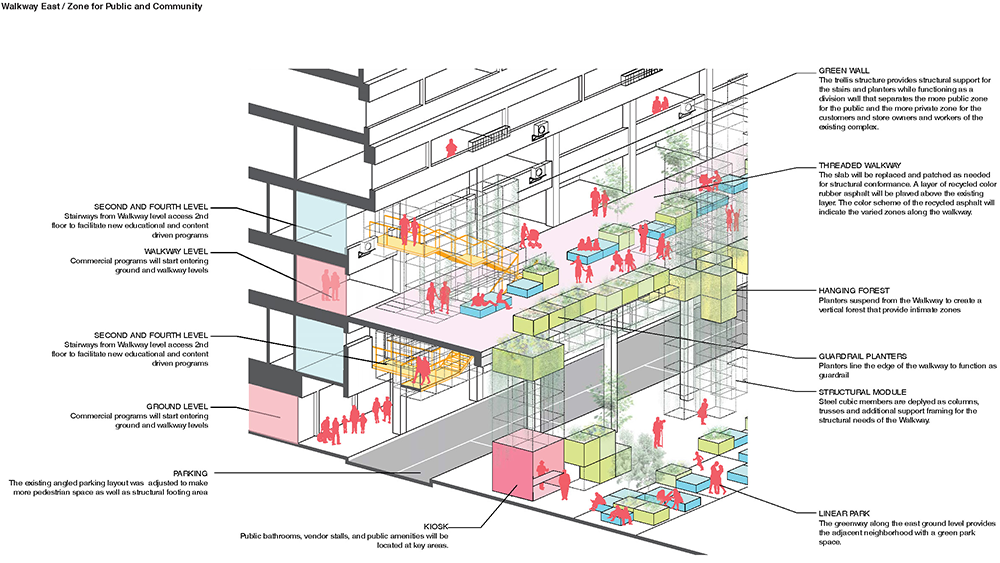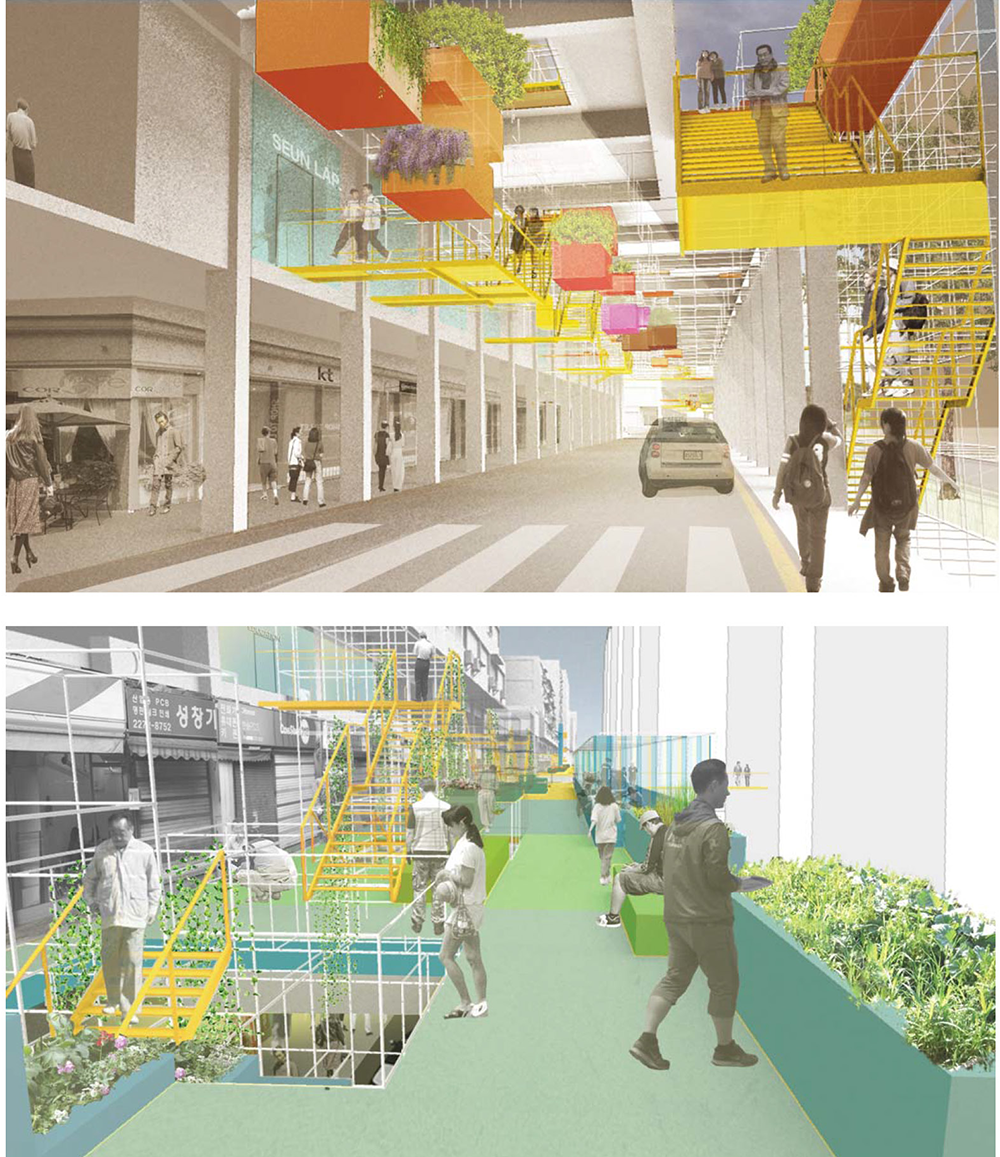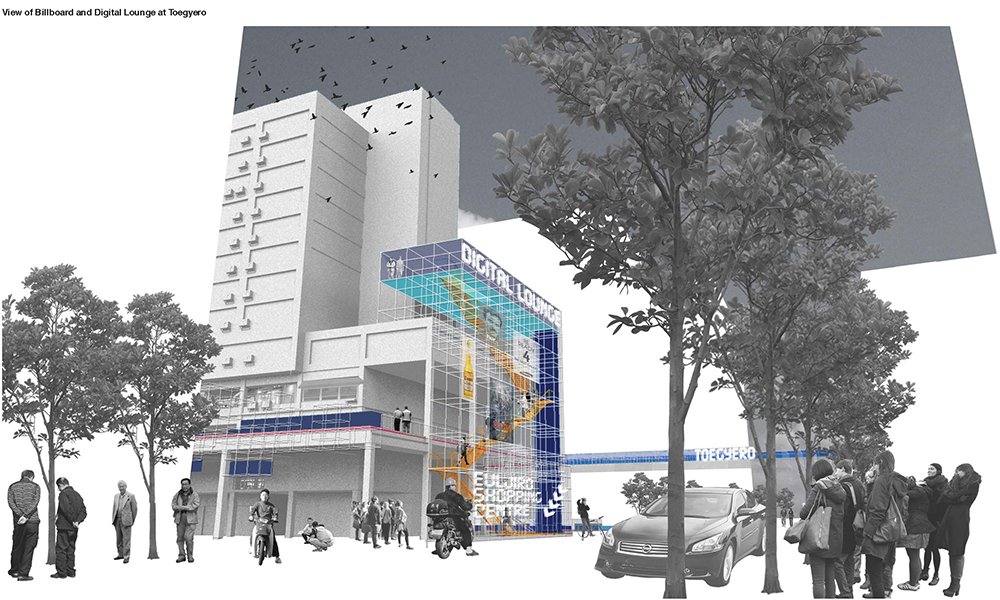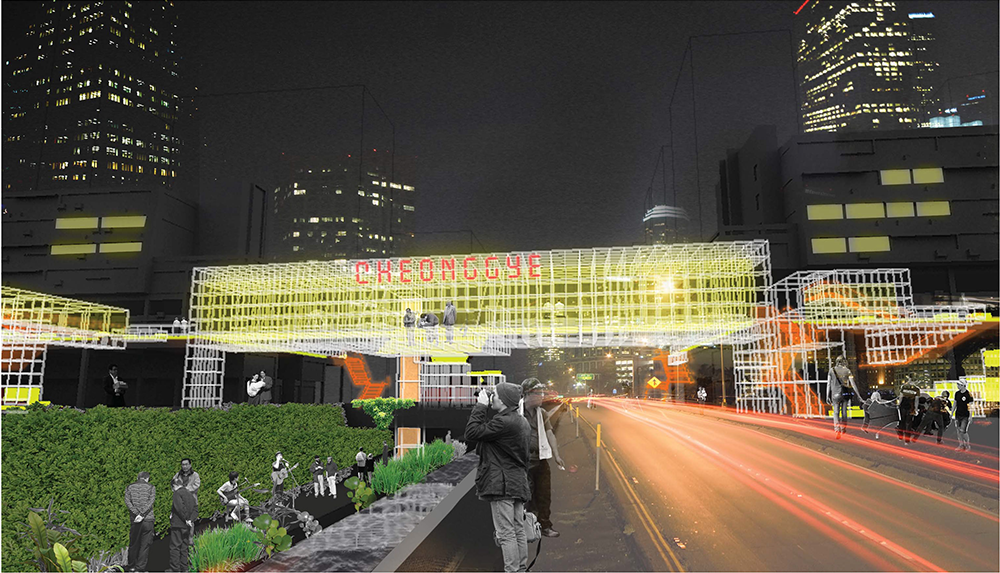 Project Team
Project Lead: Yehre Suh | Office of Urban Terrains
Project Collaborators: Scheffer + Hong, Daniel Oh
Team Members: Gwanghoon Do, Yeung Shin, Zeehun Kim